Shopping Cart
Your Cart is Empty
There was an error with PayPal
Click here to try again
Thank you for your business!
You should be receiving an order confirmation from Paypal shortly.
Exit Shopping Cart
The name reflects the dialectic of peace
Hard and soft
Peace and Army
There cab be no peace...
Without peace within
| | |
| --- | --- |
| Posted on November 14, 2012 at 8:16 AM | |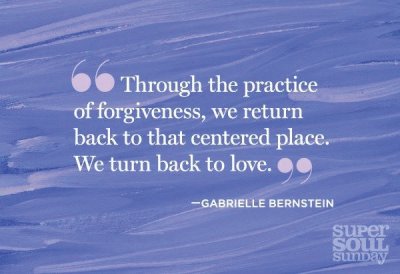 Thinking more...no one can stay centered all the time. We will all veer off that center point. If we fear conflict, we fear intimacy. If we fear peace, we fear intimacy. Real intimacy develops as we tolerate this dance of imperfection and humanness. It's like mindfulness. The work of mindfulness is not some perfect point of awareness that is maintained at full intensity at all times. It is the dance back and forth, that creates human awareness and perception. We are not perfect perceiving beings. And the most agregious errors in perception occur with the thought that we are without distortion, instead of the awareness that distortions in thinking and perceiving are a constant. In fact, this awareness has within it, the power to find forgiveness, peace and love. (oh how cliche'! in a time where righteousness and war are so popular, and love seems so powerless and silly).
The same is true for intimacy. It's the dance between distance and closeness.  It's not just the dervishes that whirl...we all whirl! For years of my practice in DBT, it seems impossible to find a place of perfect balance and stay there at all times. We all get hungry, angry, lonely and tired. We have our judgments and distortions. Some people hide those judgments, keep them to themselves, (unless they are surrounded by allies). Others let them rip, exposing them and even imposing them on all around them. Both ends are polar opposites and the dance goes back and forth between the extremes.
It is in our honest awareness of this dance that peace comes. That is the moment in time, when I no longer have to judge you for being off balance or "that one time when..." It's that moment when I can accept with clarity the truth that includes my own lack of balance at times. The times I have judged, thought ill of you, hated you, or cursed you under my breath. It is through acceptance that we notice the distance it causes. It is through awareness that we see how we create distance when we forget that this is a dance for all kind...not just some. It's not just "the crazy people who get off balance". It's not just the ones with mental illness who lose their balance, it's not just the "wrong" people, or the alcoholics, or the ones with autism or down's syndrome, or parkinson's or the "selfish and self centered". It's not just the bums in the park who have lost their way. It is me, when I judge you.
Nope. It's us, when we begin thinking that "others" are wrong. When we focus our judgments on them, when we lose the reality that our perceptions about how life should be are fraught with judgments and are as off balance as anyone with a mental disorder. The moment we think another human less than ourselves we have begun the lie. We have thrown ourselves off center. The moment we let anger and judgement move forward in condescension and rescue, the moment we move back in distance due to lies about how we cannot tolerate someone else, we have departed from center.
It's okay, it's alright. But coming home to love, acceptance and forgiveness is the dance. It's different that "tolerating" someone while hiding your true feelings. That's inauthentic, it's not comfortable, it eats away at the soul to be fake. It's not avoiding people or "putting them on the island of forsakeness". Nope. It's total acceptance of our humanness first our own, then theirs.
As we move toward the holidays, this is a good time to examine the list of relatives, loved ones, that you may have "put on the island". The ones you distance from, the ones you may not wish to see or speak with, gather with and love. Who are they? And instead of making that list of judgments in your head about why they don't deserve your love, and instead of ignoring your true feelings so they sit on the shelf of your perception like righteous King babies of love, ask yourself how you are like the ones you dislike the most. Ask yourself if that list of judgments fits you in any way? Then forgive yourself for being human. Then love yourself for seeking truth. Then pat yourself on the back for seeking truth and authenticity, and then finally find yourself home...and in love with every person surrounding you.
Instead of just watching the whirling dervishes, just know you are always dancing with them whether you perceive it or not...then open your eyes and dance with all your heart!
Categories: Thought for the day
/