Shopping Cart
Your Cart is Empty
There was an error with PayPal
Click here to try again
Thank you for your business!
You should be receiving an order confirmation from Paypal shortly.
Exit Shopping Cart
The name reflects the dialectic of peace
Hard and soft
Peace and Army
There cab be no peace...
Without peace within
| | |
| --- | --- |
| Posted on October 7, 2012 at 9:20 AM | |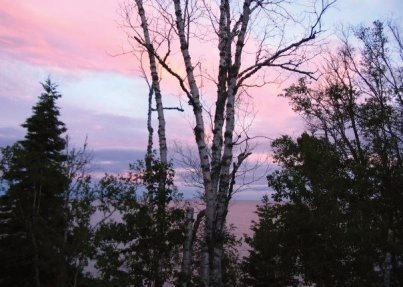 It's Sunday morning at our house. Family time. But right now, everyone is asleep. This is my favorite time of the day. Bo Diddley the Enlish Bull Dog is sitting beside me creating war games in his mind about the squirrels and letting out an occasional bark as he contemplates the reality of the battle ahead. Smooth Jazz is on the t.v digital station. NO ADS!! I love digital music. My husband is sleeping in for the first time in over 3 weeks. It makes me happy. He is soooo tired. The kids are both sound asleep as well. The house is quiet and the sun is peeking through the leaves.
I notice that the oaks in back and front yard are still green but for a few changed leaves that imeediately when to brown. The bulk of those great trees have not turned yet. They are always so late in the year. They don't give those leaves up too easily. These are the moments that can pass you by, if you don't take them by the ears, grab them, open them, and LOVE THEM.
Yep, if we want love, we have to love. Love is not something we get. It is something we are. We don't wait to love until that one day when something is all perfect with the world. No we harvest love. We find our way through each day looking for this or that to nourish our soul. We love our way through the day by paying attention to the details of living. By paying attention to all the ways that world, universe, God, supports our very life. We find gratefulness for all that we love.
So as I write, I look out to the deck, the deck!!! I love our deck. My husband and kids built it. It's large and sits perched under a pine tree canopy. It is perfect really. I see lots of fancier decks. I could compare with my brain. Or I could set in motion a cascade of chemicals in my brain that will sustain and lift my mood. Instead of comparing, or noticing the dog poop or where the dog has worn a path, I notice it's beauty. Our little woodsy back yard and deck make me sooo happy. Pine cones litter the deck this time of year, and I think of the holidays and I notice the thought that soon winter snow will cover it. Then I come back to now. No need to think of snow at this moment, or I will miss this very moment. The birds are chirping, the sun is angling and snaking it's way through the trees. It's still, no breeze moving the leaves...well maybe a tiny jiggle of leaves here and there.
In this moment, right now, there is no stress. No bad thing is happening to me or my family. My heart literally fills full of joy. To the brim. This will sustain me as the kids get up and begin making their noises for the day. This will sustain me when my husband awakes and growls about the chores ahead. So I will stay in this moment, and fill my cup.
Next, I will make a mindful cup of tea...love to you all...this is how we do it.
Categories: Thought for the day
/