Shopping Cart
Your Cart is Empty
There was an error with PayPal
Click here to try again
Thank you for your business!
You should be receiving an order confirmation from Paypal shortly.
Exit Shopping Cart
The name reflects the dialectic of peace
Hard and soft
Peace and Army
There cab be no peace...
Without peace within
There was a time in my life, when I would have told you with certainty that my husband did not love me. I would have told you that he was not capable of love. I would have told you that my situation was hopeless because I could not stop loving someone who did not appear to love me.
This was an illusion. It was never true. It was me who felt unable to love. It was me who felt that I could not be loved. It was only as I worked my DBT skills that I started to realize that this was a lie. It was a judgment, a story that had become my reality.
For whatever reasons, when I was young, I decided that I was not lovable. I decided that I was too obnoxious, spoiled, selfish, self centered and sad to be loved. I could prove it by the fact that I was certain that my brother was more loved than I. I could prove it by my parents anger at me when I couldn't do my math. I could prove it by my siblings anger at me. I could prove it by the difficulties that crossed my path as a teenager. I began collecting the evidence that would support my story.
On it went. The first husband who worked all the time. This was clear evidence that I would not be loved. Then falling in love with my current husband, an alcoholic was proof that I could not be loved. It seemed so obviously true. So solidly true. I just kept collecting that information that would support my thesis and I could not see beyond my "story".
Until, I learned more about how to practice a non judgmental stance. As I began to question my "story". I realized that it could not be a fact. It could not be true. And as I changed my story, my life changed with it.
This morning, my husband was on his way to work. He came over to kiss me good bye. We held each other and he rubbed his cheek against mine. He said "I love you. You are a good woman to put up with someone like me. You are beautiful". This would not have happened 15 years ago. If he said it, I would not have heard it, or appreciated it or "felt it". Today. I felt it. I felt grateful and loved. Not because of him, but because I removed the obstacles that would keep me from love.
I can't give mental health advice online, but I can certainly begin a dialogue with you about the problems you are having in your life. I would like to invite all those who visit my site to leave a question if they have one.
Maybe you just want to know what kind of counseling I do? Or maybe you aren't sure that your problem fits my practice? Feel free to leave a question. Your questions are directed to my e mail so I will recieve them in a timely manner.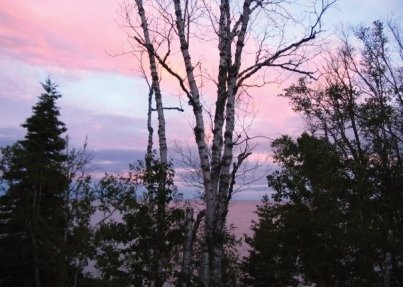 If someone loves you, it is about them. If someone hates you, it is about them. It's so tempting to believe that the love or admiration of others somehow defines who we really are in the world. We may believe that the love or affection of others makes us smart, beautiful and important.
Imagine all the time and energy we have put into impressing others so that we can feel loved or important. Imagine instead what would happen if we re-directed that energy to building a better life and focused instead on meeting our intensions?
0

/